Comms Connect NZ well supported
---
Despite the many challenges posed by COVID, Comms Connect New Zealand welcomed hundreds of critical communications and public safety professionals to the Lower Hutt Events Centre last week.
It was clear that after such a long hiatus the industry professionals were pleased to be able to meet face to face to network and learn from their peers. The exhibition was well supported with attendees keen to see the new products, technology and services on display.
The two-day conference program featured local case studies and new technology presentations on 5G, private LTE, lightning protection, DMR network implementation, hybrid LMR/LTE devices, satellite connectivity, cybersecurity in OT networks and updates via video stream from the US Public Safety Network and First Responder Network Authority.
The event also included the RFUANZ annual general meeting and a half-day 'Pathway to Approved Radio Certifier' workshop, delivered by the team from Radio Spectrum Management.
One of the highlights was the keynote presentation on day one by Orion New Zealand on its multi-site simulcast DMR network trial.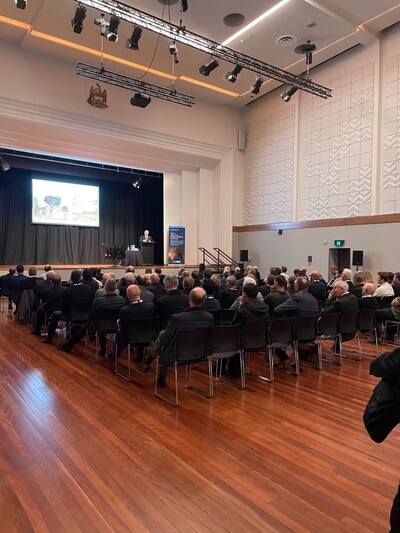 RFUANZ held a successful annual awards dinner during the event, ensuring a very full and valuable two days of networking, business and learning at the 2021 Comms Connect New Zealand conference and exhibition.
The Comms Connect team will now turn their focus to Comms Connect Melbourne, taking place at the MCEC, Oct 19–21.
Related News
Contracts support global peacekeeping operations and civil infrastructure systems for both Chile...
Eight out of 10 handsets sold by Optus are 5G-enabled, highlighting the growth in demand.
Role includes developing 5G IoT solutions.
---