R&D roadmap for data analysis in public safety
---
A new US government report outlines the steps needed to enhance information analysis in public safety.
The US Department of Commerce has issued a Public Safety Analytics R&D Roadmap, which will guide planning for public safety communications research, including how to allocate the US$300 million the US National Institutes of Standards and Technology (NIST) is to receive from the 2015 AWS-3 spectrum auction.
The report, developed by NIST, "evaluates software, network and device technologies that could improve public safety response, communications and operations over the next 20 years" and "outlines opportunities to spur innovation and improve public safety by making data more accessible and useful for police, firefighters, emergency medical services and other first responders".
"First responders are gaining access to large amounts of new data from diverse sources, and we need to be able to process it without overwhelming public safety," said US Deputy Secretary of Commerce Bruce Andrews.
"This roadmap allows NIST to begin to chart an R&D course to ensure that new data constructively transforms the way first responders carry out their missions."
This is the second roadmap developed in NIST's effort to identify research needed to support advances in public safety communications systems, including LMR and LTE. NIST published a Location-Based Services roadmap last year.
The new analytics roadmap suggests how data collection, processing, analysis and visualisation techniques could generate valuable intelligence for public safety in the short term (0 to 5 years), medium term (5 to 10 years) and long term (10 to 20+ years).
Trends affecting the future of public safety include shrinking government budgets, regionalisation of emergency response, growing demands for ubiquitous data, richer software features and device capabilities, and the public's changing role through social media, mobile apps, citizen reporting and scrutiny of data use. The report also stresses the need to address security and privacy issues.
Analytics will be used to manage large amounts of previously inaccessible data, to help the public safety community plan for, respond to and recover from natural disasters, disease outbreaks and terrorist attacks. But there is a need to standardise data for use by public safety agencies. For example, the Internet of Things is creating huge data streams but the public safety community is struggling to gain access to and use it.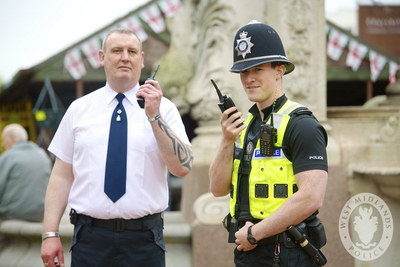 The rise of smart cities, smart buildings and smart utilities will drive the growth of big data from which the public safety community will need to derive meaning and value. Responder-worn devices will also generate big data from sensors to capture biometric and weather data, perhaps test air quality and levels of carbon monoxide and propane during fire rescue, and incorporate tools such as geolocation positioning chips.
The growing potential for cyber attacks combined with physical attacks will demand real-time situational awareness. Response will require coordinated analytics of both the cyber and physical worlds. Data will need to be rerouted over a backup path if the primary path is attacked or down.The roadmap identifies a number of technology gaps such as:
Software: The public safety community lacks software that can aggregate, filter, transform and process unstructured data and lacks sufficient bandwidth to download and upload data streams from the Internet of Things and sensors. Public safety also relies on proprietary rather than open-source software and has limited access to non-public safety camera feeds and other data. Threat detection systems need to become more sophisticated.
Devices: Today's sensors are costly and limited in processing power and the ability to match images. Charging and battery technologies need to be more efficient. Data standards are needed for on-body sensor readings.
Network: Resilience in the face of attacks will depend on networks' ability to self-diagnose, self-configure in real time without human intervention and self-heal/restore. They will also need to analyse traffic patterns to discover potential attacks.
The roadmap outlines a number of recommended R&D opportunities to address these gaps:
Software: Develop a public safety information sharing and analysis centre similar to www.data.gov; define IoT data standards and processing models for public safety; and partner with social media analytics companies to design tools to analyse physical attributes and biometrics in images.
Devices: Define requirements for on-device recording and storing of communications transcripts; develop an analytics framework for integrating disparate data sources across public safety devices and sensors; define data standards and exchange protocols for responder-worn sensors.
Networks: Develop resiliency and prioritisation services to analyse mission-critical data when the network goes down or is overloaded; develop a network-based element to discover and deliver critical content; and create a standard and/or usage scenario that indicates what information or analytical capabilities are needed during specific situations such as fires, floods and vehicle crashes.
Information courtesy NIST and US DOC. Images courtesy West Midlands Police under CC.
Related Articles
We need to think smart to make this a better place for the next generations.
Both frustration and opportunities can abound when a new government is elected.
Companies are lured into adopting the latest hardware with devices replaced prematurely.
---